FAQs
Learn more about our products in the section below. If there's something more that you want to know please feel free to communicate with us.
Shipping questions
When will my order arrive?

Orders ship within 7-10 business days unless otherwise noted in description of product. All orders are shipped priority USPS.

Please be mindful that USPS are experiencing delays that are beyond the control of Golden Essence Co. resulting in receiving your package 2-5 business days after your tracking information has been sent.
What if my order is missing or stolen.

Noooo! We are sorry to hear this. If your order has been marked delivered but you have yet to receive it please wait 3 business days before reaching out or filing a claim. Please also check with your building management, concierge, mailroom, or neighbors to see if they have received packages for you.

Golden Essence Co. is not responsible for stolen packages.

Orders that are returned to sender because of incorrect address will result in the customer paying the reshipping fee or a store credit less the value of shipping.
Other issues

During warmer months, it is highly recommended that your product is delivered to a location indoors. Due to the product being just like "butter" hot temperatures will cause it to melt.​ We are not responsible for your product melting in transit.
International Shipping

International Shipping is not available at this time.
What if my order arrives damaged

Sometimes things happen, and damages may occur during transit that we can not control. If you receive an order in which your product is damaged please send an email (within 48hrs) and we will work to quickly make things right.Your satisfaction is our top priority and we will do what we can to ensure your happiness with every purchase.
Do you offer free shippig?

At this time, we only offer free standard shipping to USA on orders of minimum $75.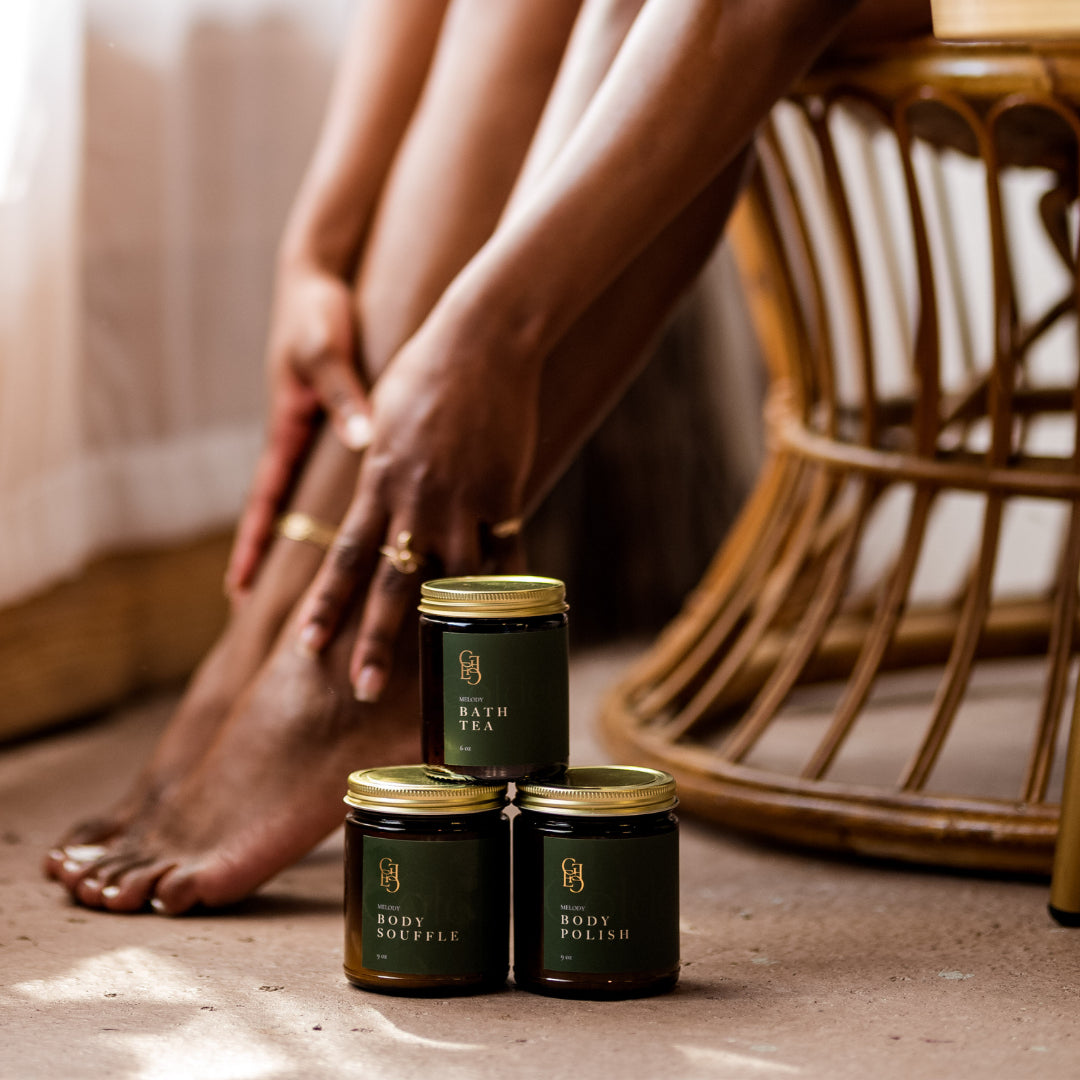 Problems or Concerns
If you have any problems with your order (not received, not what you were expecting, etc.) Please contact us so that we can make it right. We truly want to please our customers and will always try our hardest to resolve any situations that come up. Please keep in mind that the products you are buying are handmade and 100% natural, so they tend to have variations from batch to batch (slight changes in color for example, settling & clumping).
Refunds and Exchanges
Do you offer refunds?

Due to the nature of our products, we cannot accept returns/exchanges.​ We do not issue refunds if you are not satisfied with the scent. We will offer a replacement or a shop credit for certain circumstances, only if reported within 24hrs of receiving your product. Please send an email to staygolden@goldenessenceco.com with any concerns about your purchase so we can work something out. Your satisfaction is our top priority and we will do what we can to ensure your happiness with every purchase.
DISCLAIMER
Please be advised that the products for sale on our website are not intended to diagnose, cure, mitigate, prevent or treat any disease or health condition, and they are not to be considered a Medical Device. 
Remember, you don't have to sacrifice your body for beautyl♥
Who we are
Do you send free samples?

We don't offer free samples, but you can order a sample kit to try out all of our scents. You can purchase it by clicking here.
Where are your products manufactured?

Our products are made in the USA.
Are your products natural?

Yes, We chose naturally derived ingredients. 90% are organic.
Do you test products on animals?

We do not test products on animals. All of our products are cruelty free.
Are the products safe to use for all skin types?

All products were formulated to be safe for all skin types.Please consult your doctor with the list of ingredients found on the website if you have any concerns.
What temperature do these products need to be stored at?

We recommend storing Golden Essence Co in a cool dry place, away from direct sunlight and excessive heat.