Can't decide which Body Soufflé to choose from? Here we have our Body Soufflé 'Minis' where you can try all of our scented Body Soufflé and determine which ones speak to you the most!
Includes a 1 oz. size of each scent:
Melody - Lavender
Creme Brulee' - Vanilla
Zest - Lemon
Annie Rose -  Rose
Joy - Peppermint
Whipped Body Soufflé 'Minis'
Whipped Body Soufflé 'Minis'
Whipped Body Soufflé 'Minis'
Whipped Body Soufflé 'Minis'
Whipped Body Soufflé 'Minis'
Whipped Body Soufflé 'Minis'

Regular price
Sale price
$30.00 USD
Unit price
per
Sale
Sold out
Handmade

We are committed to making fresh handmade products. We whip up a fresh  batch of our products daily. Our product is made with love and with your in mind.
Our philosophy

Our brand philosophy is Simple, Clean, Nontoxic, and Eco-Friendly while being Luxurious. We are committed to making sure that you do not have to sacrifice your body for beauty.
Amazing
I didn't think I would like any of the scents especially the Annie rose but each and everyone of these are a 10. I love using the lavender on my toddler and infant. I would definitely order these again to carry in my purse.
1st timer
I bought this based off of a social media video. Let me start by saying I absolutely loved the packaging and personal touches. I love that it's a clean product. The product did its job. For me, I wasn't a fan of most of the scents. The crème brulee and lemony ones were nice, I think I'd like to see more variety in scents but overall it's an excellent product
Great Product!
I really enjoy using the body soufflés minis. The bundle allows me to have different scents at a great price.
I like it!
Beautiful packaging! Cute little sample sizes. Very smooth, good consistency, not too thick or greasy. Scents are not overwhelming. I'm pleased with the products!
Amazing
I ordered the sample pack to become familiar with the products for future gifts that I want to create for my own business. I am impressed. Everything from the packaging, the hand written note and details about the product was perfect. I enjoy the mini sizes because I can try various products before buying a bulk. So far I have used them everyday so I'm almost out. It's really hard to choose! Good job and I wish you much success
Why you'll love it
We believe that all women deserve luxury skincare/body care products that will elevate their skincare experience and leave their skin healthy and glowing.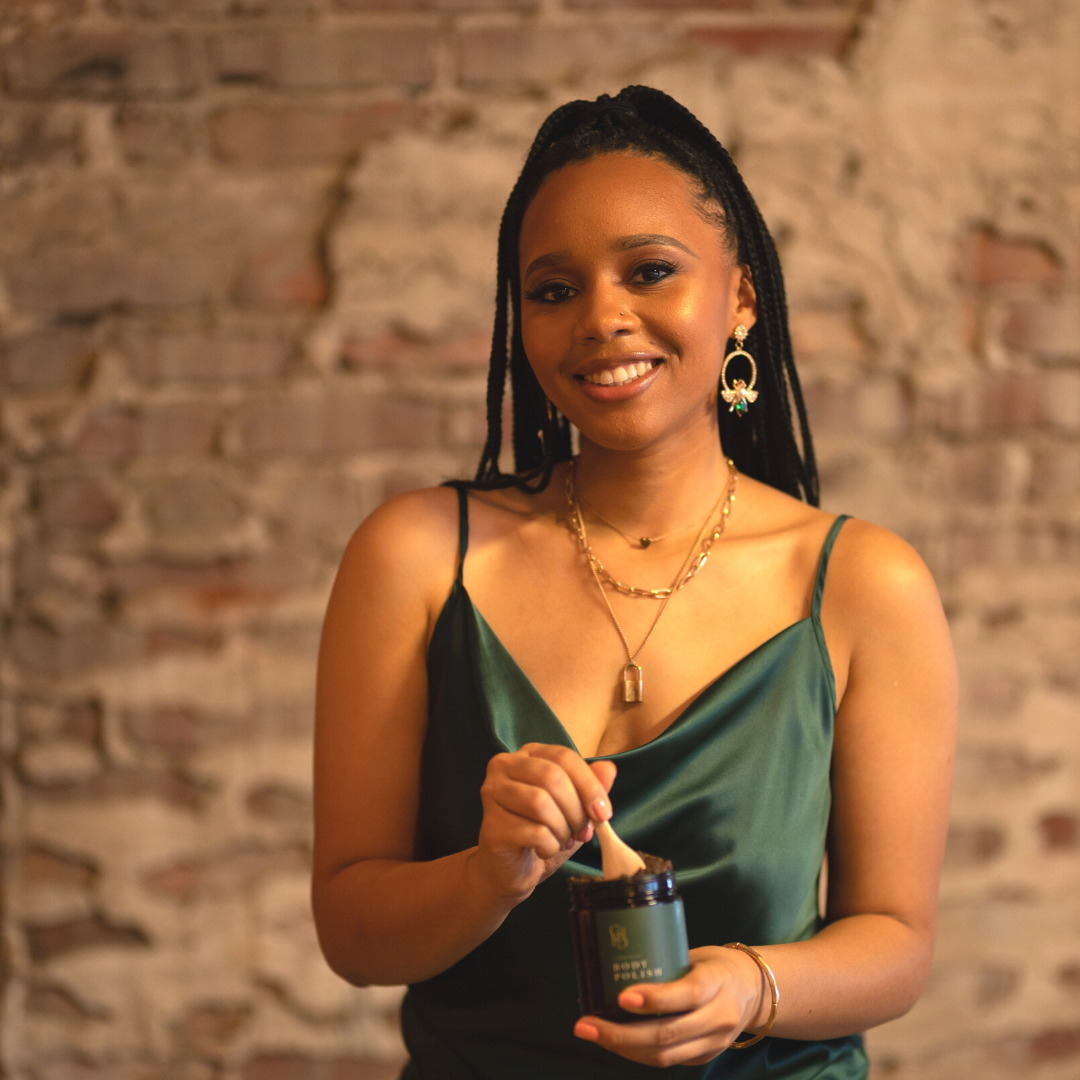 Product by product, we are focused on educating our customers and getting clean beauty products in the hands of the people.
We are normalizing natural products that are not full of chemicals, being luxurious, and doing their job. We want people one by one to understand that clean products are a form of self-care. If you take care of the body, it will take care of you. Why? It's really this simple: "You should not have to sacrifice your body for beauty."