Joy Peppermint Whipped Body Soufflé
Regular price
$0.00 USD
Sale price
$18.00 USD
Unit price
per
Sale
Sold out
Your skin is your body's biggest organ, which makes skin care a top priority for overall wellness.
Our body soufflés are a creamy blend of natural, plant based butters and 100% natural essential oils such as peppermint, that soaks right into your skin. It works immediately to moisturize and heal dry skin. It's literally like a soufflé. Our body soufflés contain zero fragrance and works to hydrate, moisture and sooth dry skin. If your skin has never said thank you, trust it, they will. 
Ingredients:
Butyrospermum Parkii (Shea Butter) Fruit, Prunus Amygdalus Dulcis (Sweet Almond )Oil, Prunus Armeniaca (Apricot) Kernel Oil, Tocopherol (Vitamin E) Oil, Mentha Piperita (Peppermint) Oil.

Handmade

We are committed to making fresh handmade products. We whip up a fresh  batch of our products daily. Our product is made with love and with you in mind.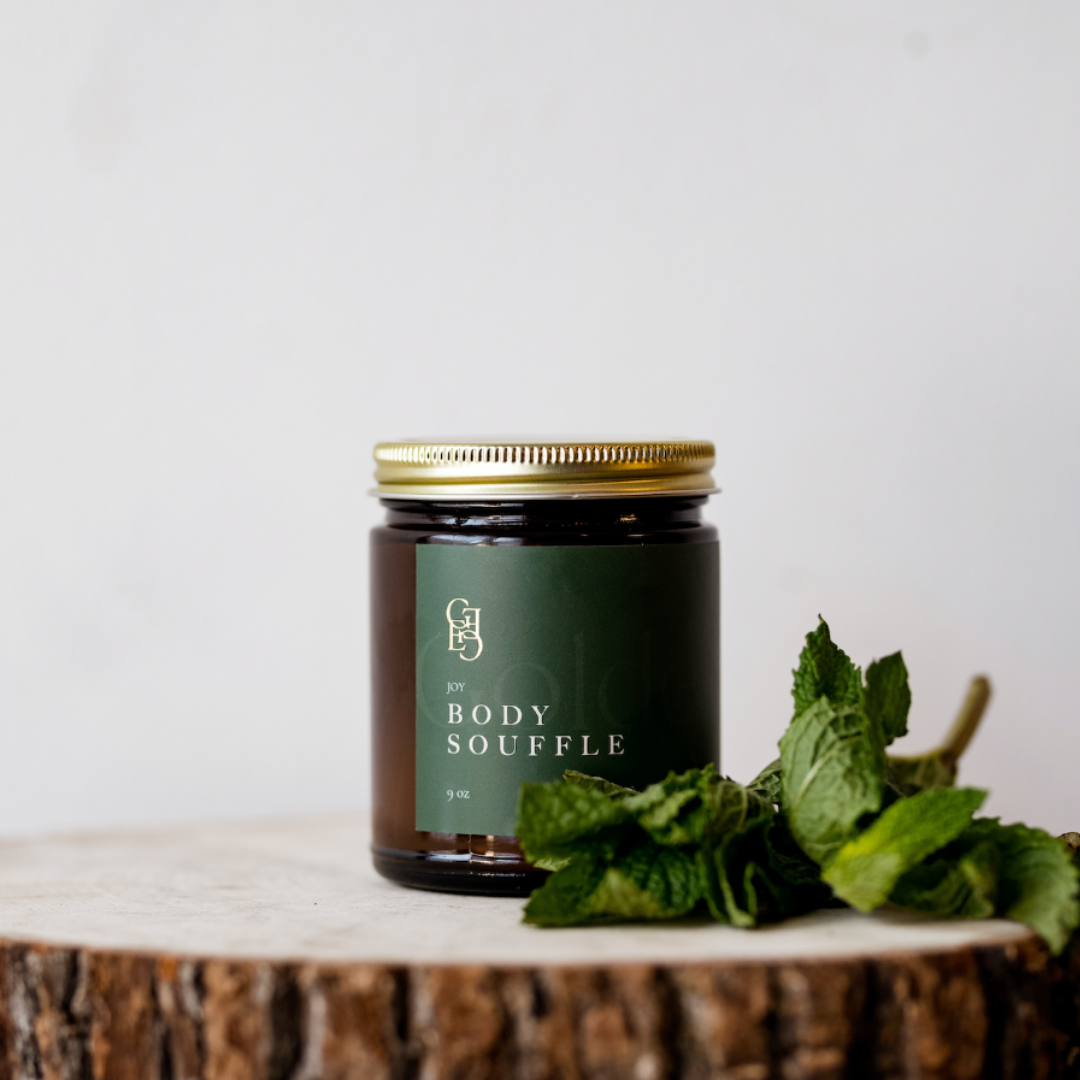 A Pleasant Surprise
I typically like deep scents but this one surprised me! I bought it on a whim to try and am really loving it. First off the formula is great and leaves my skin soft and glowing--a little goes a longgg way. The scent is bright and lovely. Once it blends in with my skin the smell is even better. Great product!
It's giving me Christmas vibes
The name speaks for itself because this butter will literally brings you so much joy and satisfaction with every application. I love the sweet peppermint scent and the way the butter melts into my skin leaving it hydrated and moisturized for hours. I would highly recommend this product for all the mint lovers.
Body Magic
I love this product! Feels and smells amazing.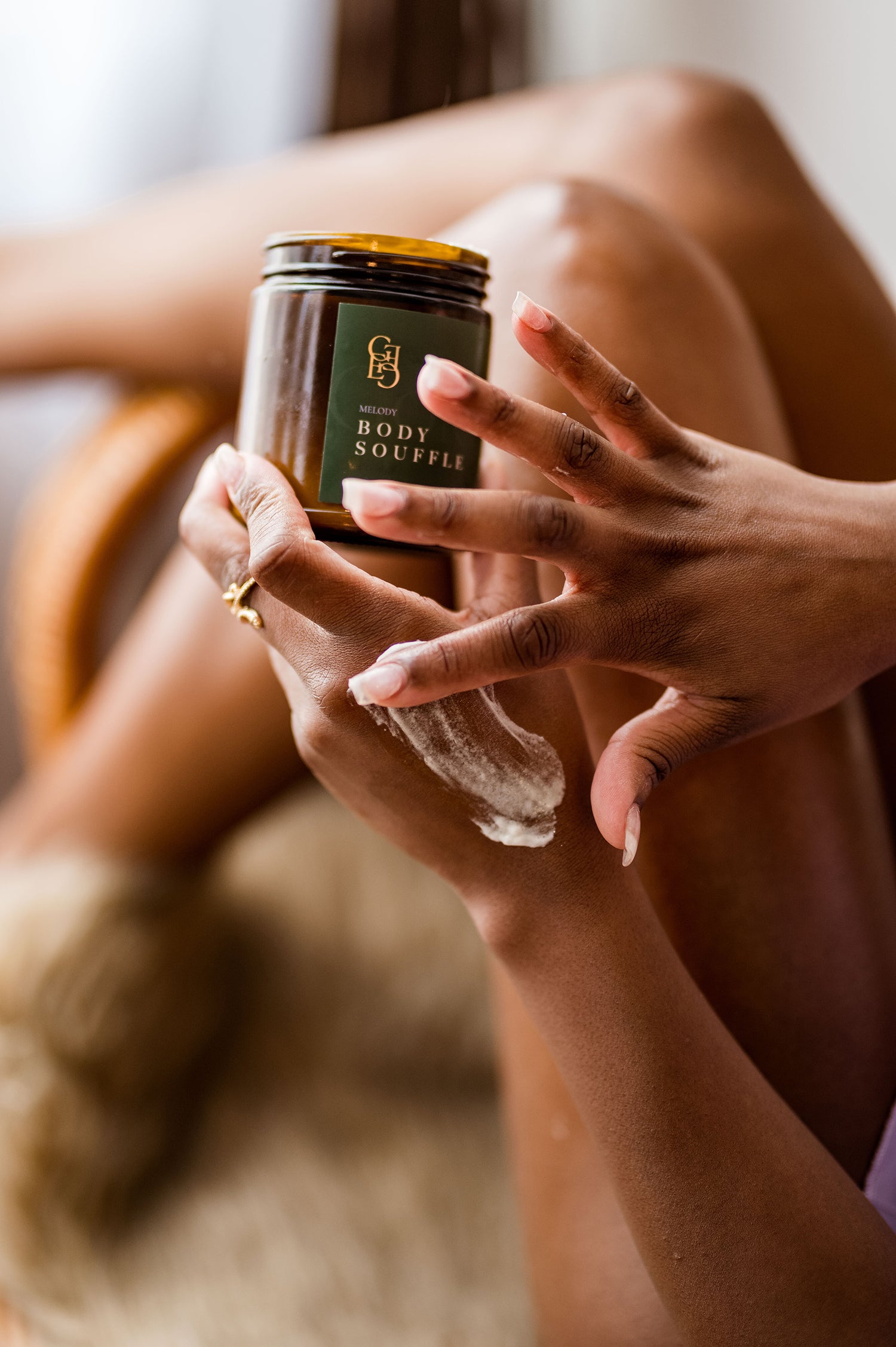 Benefits of our Soufflé
- Seals in moisture
- Long lasting glow
- Heal and smooth dry skin

Good for: Normal, Dry, Combination skin, Full Body.
Made with all natural ingredients for quality skin care: You don't have to sacrifice your body for beauty.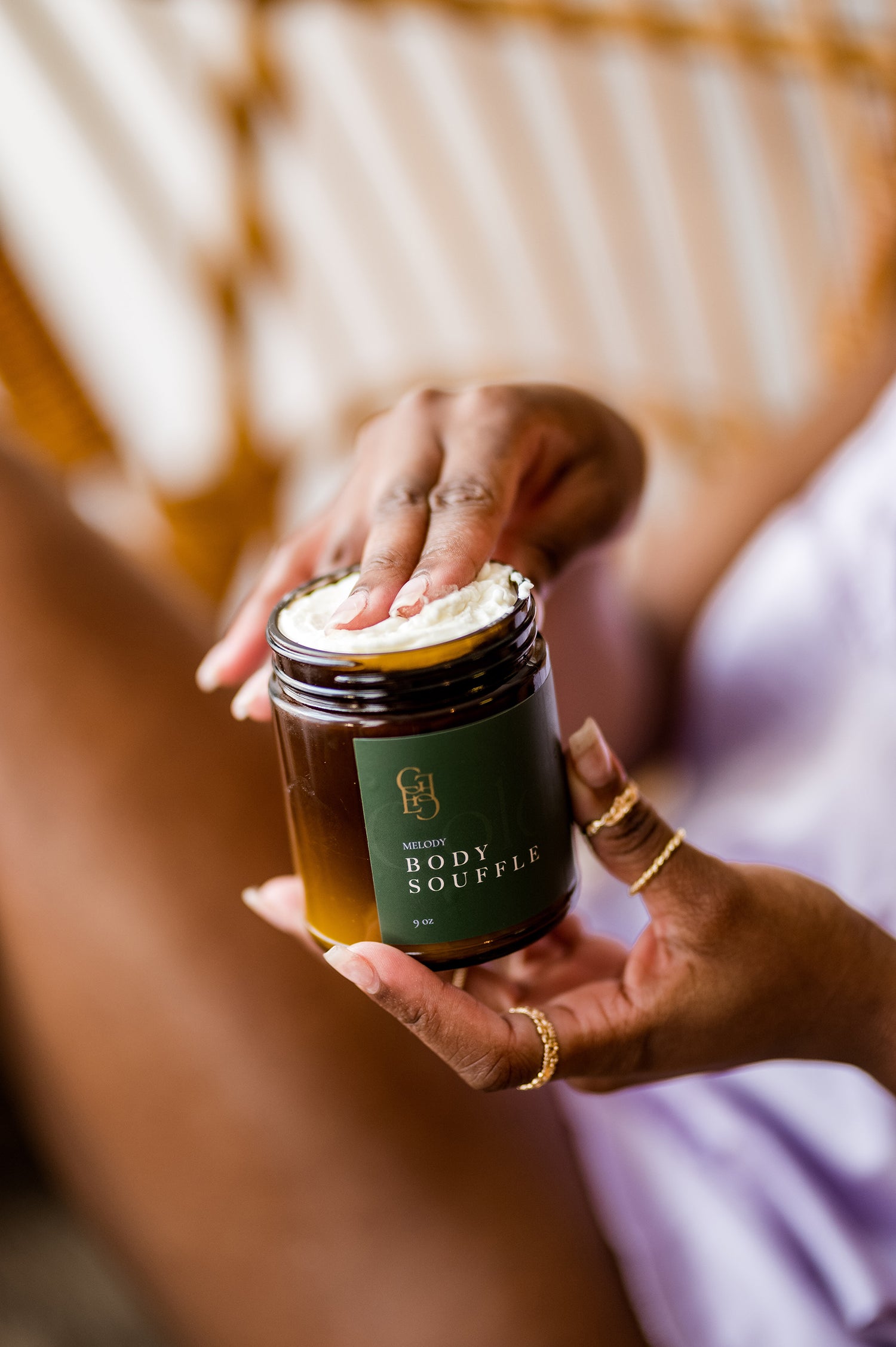 Ingredients you'll love
Shea Butter
A moisturizing ingredient that works for all skin types, helps with eczema and psoriasis, and contains vitamins A & E.

Sweet Almond Oil
It absorbs readily in the skin and can improve skin color and tone. This antibacterial oil contains both vitamins A & E and has been known to heal sun damage, acne, reduce signs of aging, and improve scarring.

Apricot Kernel Oil
Lightweight, moisturizing, and easily absorbs into the skin. Contains anti-inflammatory, antibacterial, antioxidant, and antiseptic properties. Improves acne and the appearance of aging.

Vitamin E Oil
Moisturizing oil that helps with eczema, psoriasis, wrinkles, fine lines, and sunburns.
How to use
For daily use

We have found this product to be great for after a shower when the body is still a little damp and everyday use.